Our Coaches And Guides
About Ullswater Swim Place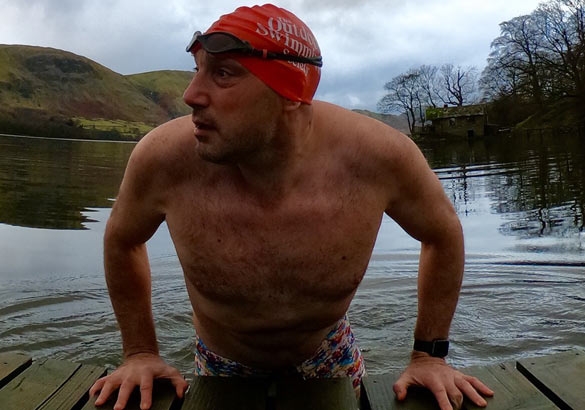 Colin Hill
Colin, Director of USP, was inducted into the International Marathon Swimming Hall of Fame. Colin loves coaching swimmers from beginners to very experienced, as well as sharing his love for the open water.
He is an English Channel Soloist - 10hrs 30 mins, completed several two way Windermere Solo swims and has taken part in many open water races and crossings around the world, including winning a 25km Madeira Swim Race. Colin has been Winter/Ice Swimming World and UK Age Group Champion for 450m (in 2023 he was Age Group World Winter Swimming Champion for 450m and 2nd in the 1km race). Colin lives next to Ullswater where he trains, when he's not coaching and guiding swimmers.
Colin became the first UK male to officially complete the Ice Mile (International Ice Swimming Association).
Former British Age Group Triathlon Champion.

Organiser of the London 2012 Marathon Swimming Olympic Race.
Qualified STA Level 2 Pool & Open Water Coach. RLSS Open Water & Beach Lifeguard
Colin Hill TV Features:
Idris Elba's Fight Club 2022: Open Water Swimming Challenge for BBC TV with Idris Elba. Developing challenge, coaching and interviews.
Sports Relief 2020: Jo Whiley's Sport Relief Dare2Tri - Colin was the open water swim coach and cold water swim adviser for open water swim sections of the 3 triathlons in 3 days.

Extreme sports Red Bull: Colin took part in Alpine high altitude cold water swimming physiology testing for a TV program on extreme sports.
River Cottage: Hugh Fearnley-Whittingstall follows Colin as he trains for a 10k event, closely watching his diet.
Blue Peter Sports Relief: Presenter Radzi was trained by Colin from novice swimmer to open water swimmer for a televised 1-mile swim in 5 degrees for Sports Relief Winter Swim Challenge.
SAS: Are you Tough Enough: Colin was a participant in the first ever BBC SAS reality TV show and made it through to the final 4.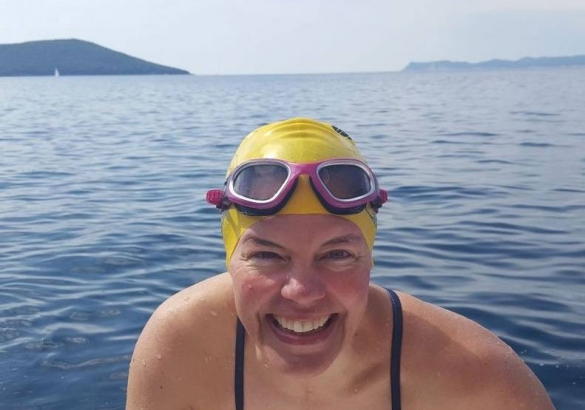 Salka Hintikka
Salka hails originally from Finland and loves swimming, whether it's in the pool, lake or in the sea, summer or winter. She wants to make swimming your passion too.
Following an adults' swim technique course, she learnt enough front crawl to enter some triathlons. It sure wasn't easy, nor pretty, and eventually led to a shoulder injury – and this is when she came across the Total Immersion method (TI). She learnt not only to swim better, but also that swimming can be easy and enjoyable. This newly discovered joy of swimming led Salka to train as a coach with Total Immersion founder Terry Laughlin in 2012 and 2013, and she has continued her training under leading TI Master Coaches ever since. As a Level 3 certified Total Immersion Coach she teaches all four strokes and has worked with a wide range of swimmers: triathletes, adult beginners and improvers, competitive juniors and water phobics.
Salka likes to keep her lessons relaxed and fun – just like your swimming should be!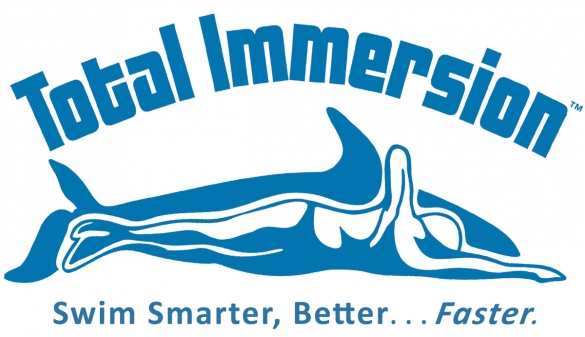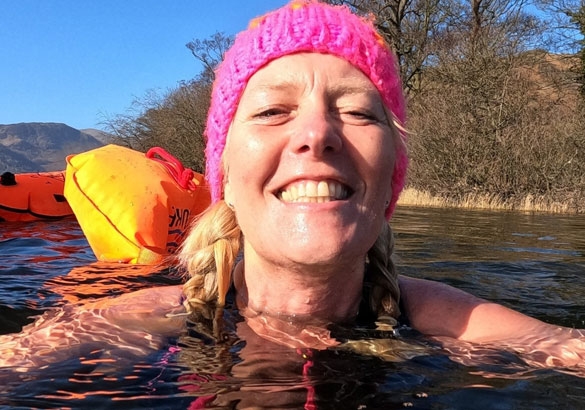 Karen Field
Karen Field has been in and around water since birth. She competed regionally and nationally in pool swimming events (focusing on longer distance races) as well as open water events and internationally as a beach lifeguard.
After taking her swimming teacher qualifications, Karen transitioned into triathlon in her 30s and eventually became a qualified British Triathlon Diploma coach. She has worked with all levels from beginner to Age Group competitors.
As a qualified Mountain Leader, Karen also enjoys combining her love of the mountains with open water swimming, particularly in the winter months
Consulting - Open Water Swimming